I've got a box filled with left over yarn which starts to fall aparts. So instead of finding myself a new box, I figured I should just get rid of the yarn :cool: But I can not just throw it away and I don't do
yarn bombing
, so my next problem was: what to make with it?
Well, for one - a girl with long(er) hair can never have enough hair ties. So I figured I should make another. I searched the internet for some ideas and I thought it might be nice to create a
scrunchie
- I never knew that is what those ties are called ;).
As I hate knitting in the round, I opted to knit a rectangular piece and just sew it together. I used all my blueish colours.
However, when I was halfway I realised I didn't have enough :think: So I had to ask around a bit to get enough left over yarn from friends and family to finish the piece.
Luckely they just lend it to me and I could give back the rest - otherwise the whole project would have been for nought. Well, eccept for the hair tie I got out of it of course :cool:
Finished project (with yellow example)
Sewn together
and the sides (lengthwise) too
I decided the size by the size of the example, as that one fits in my hair perfectly. It all depends on the size of the elastic inside - stretched out fully it should still be completely coverd by the knitted fabric without putting too much tension on the yarn.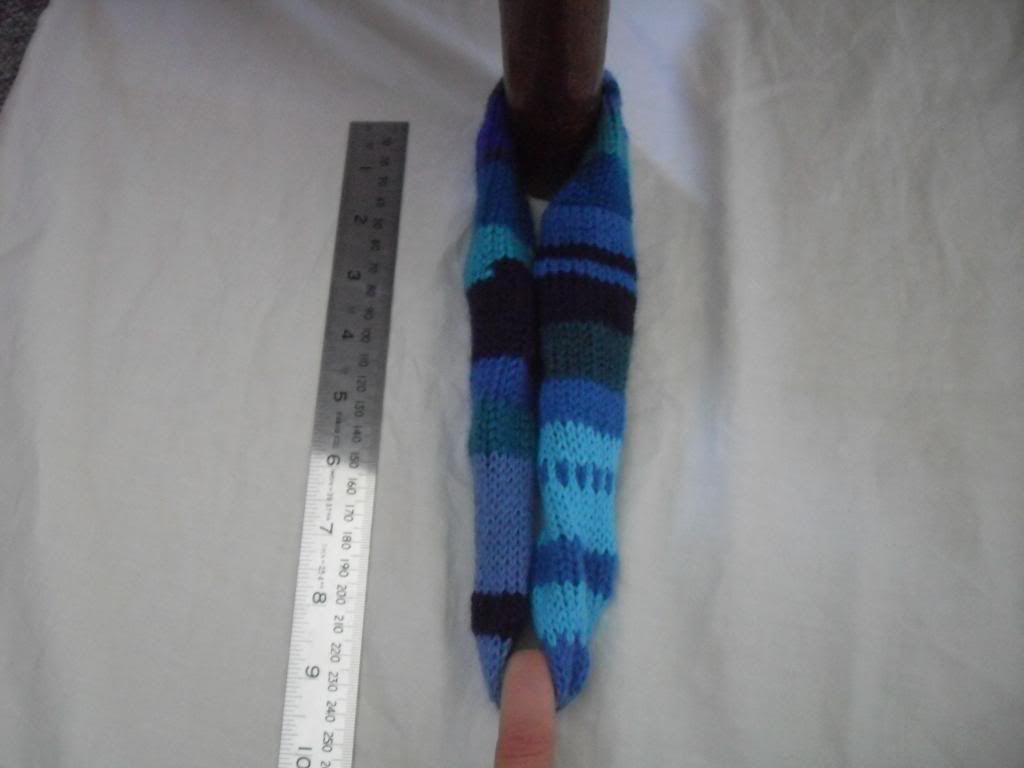 In use:
and from the back
IF anybody has some other ideas about what to do with the left over yarn, I'm all ears. I've got plenty
The ball wool in the left upper corner will be used for
this shawl
, but the others are up for grabs :)
NEXT POST: a little hair bow