---
Short Rows: Problem on the purl side

I had to make short rows on my last pattern and everything went fine except the concealing on the purl side.
I'm not sure what I did wrong, but I ended up with small holes between my stitches. The short rows were made with circular needles.
What am I doing wrong?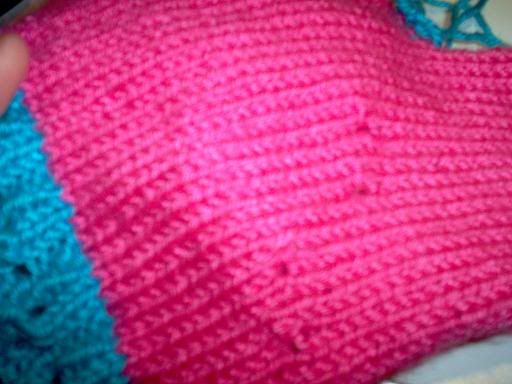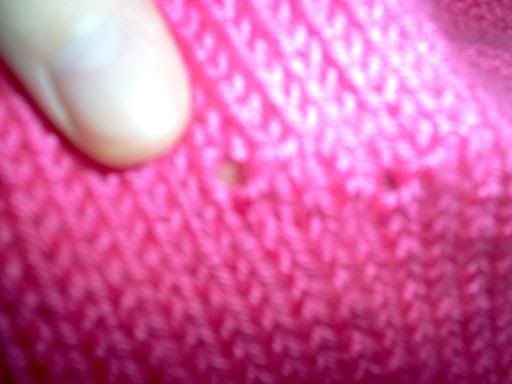 ---
This is the same video I watched to learn how to make short rows and conceal them. However, I still have little holes =(

My guess is, since I'm using circular needles, when I'm concealing the wraps, I'm always doing knit sts, and no purl sts, is the reason why I'm getting those holes.

Should I conceal them the way she is in the first part of the videos for all of them or still do the concealing like the first video when I come across wraps that were done on the knit side and do the concealing like the 2nd videon when I come across wraps that were done on the purl side?
| | |
| --- | --- |
| mhaddon | 03-26-2009 05:44 PM |
---
Are you wrapping your stitches? I use a method where you don't wrap and they turn out much better :) I am just curious as to what method you happen to use...
---
If you look the video in the link suzeeq gave, this is exactly what I did. I wrap and turn. The concealing works well on the knit side, but it makes holes on the purl side.
| | |
| --- | --- |
| suzeeq | 03-26-2009 09:23 PM |
---
Okay, here's a site that gives another method for doing short rows without wraps -
Japanese Short Rows
I think she has another couple methods there on her blog, too.
---
Thank you so much suzeeq.
I tried the Japanese Short Rows tonight and the little holes are gone :cheering:
| | |
| --- | --- |
| suzeeq | 03-27-2009 10:18 PM |
---
A lot of people love this method, I haven't tried it.
All times are GMT -4. The time now is

06:18 AM

.

copyright knittinghelp.com