| | |
| --- | --- |
| ArtLady1981 | 12-05-2007 09:17 PM |
---
FO: My stash yarn "Branching Out" scarf!

Hi'ya! :waving:
I am very pleased with this scarf for more than one reason!
1) it is my first more complicated lacy scarf
2) it was made with STASH YARN! :woot:
3) it taught me the value of LIFELINES!
4) it was made to go with my OPAL cardigan!
Anyway, it took me eons to finish because I took too many "knitting sidetrips" along the way! But, it is finally DONE! :happydance:
It is not as delicate looking as some Branching Out scarves I've seen...but, I still like it!
Close-up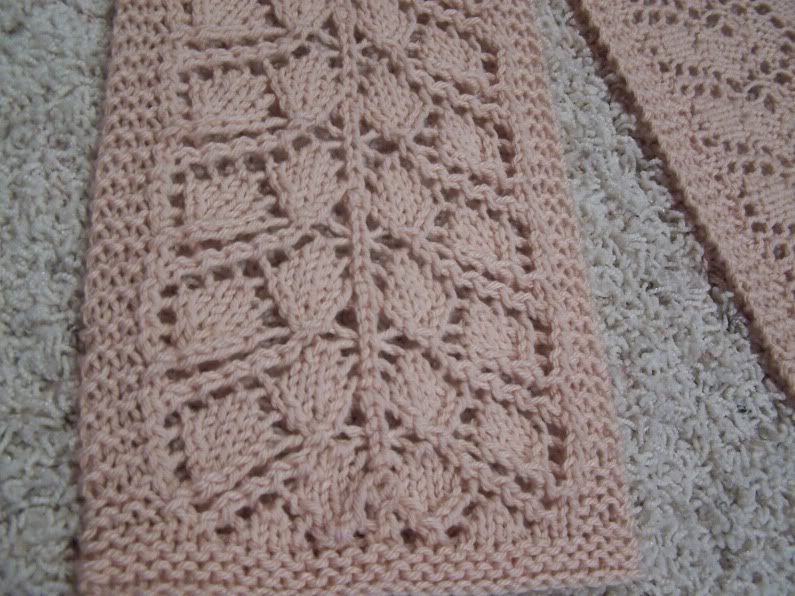 Scarf was made to "go with" this OPAL cardigan.
The lowcut neckline is chilly. I wear it with a camisole top, so my neck feels cool inside air-conditioned buildings. I am going to make a camisole top for OPAL later on. Will have to buy additional yarn.
The scarf will feel good around the neckline.